Just like any movie, there are endless reasons a moviegoer may have disliked Once Upon a Time in Hollywood. Even the most lauded films have their detractors after all. There is no greater proof than the fact that there are people  who believe Children of Men is a bad film (pray for them). On the other hand, I once met a guy whose favorite movie of all time – of all time! – was Shanghai Knights (sorry to knock Shanghai Knights, but you get it). Movies are personal, so a critique only holds as much weight as you give it.
There is, however, one reason people may have hated Tarantino's newest effort that bears such credence it can't be ignored. That is the fact that the final act's emotional resonance hinges on the viewer knowing a fading piece of Hollywood history: the Tate Murders.
Those familiar with the Tate Murders are rolling their eyes at the very notion that the Tate Murders are esoteric in any way, while those who left Once Upon a Time questioning what Margot Robbie was even doing in the movie are saying "thank you."
I've seen the movie three times. It's safe to say it's going to be in my Top Ten – hell, Top Five – and possibly even my number one movie of 2019. But if your criticisms derive from the fact that you didn't know about the Tate Murders beforehand (which isn't your fault), I completely understand. I might even agree with you given the lens you viewed the movie through.
Ultimately though, the movie just wasn't made for you.
Once Upon a Time in Hollywood is a movie made for people at least somewhat familiar with the Tate Murders. Full disclosure, I went into the movie only knowing the following:
Sharon Tate was an actress.
She was murdered by Manson acolytes.
Margot Robbie plays her in the movie.
Luckily, that's the bare minimum the movie begs you to know. Sharon Tate's inevitable fate gives the character purpose. That's why every part of Margot Robbie's performance played for me. Her sincere and innocent love of life . Her pregnant belly, a distended symbol of a hopeful future.  Her destiny mutates that pregnant belly into a school bus without a steering wheel hurtling towards a brick wall. It's what makes the ending so cathartic. With his fairy tale reconstruction of history, Tarantino gives us a steering wheel. My mom, who remembers the murders like they were yesterday, wept at the end, lamenting, "Why couldn't real life be like that?"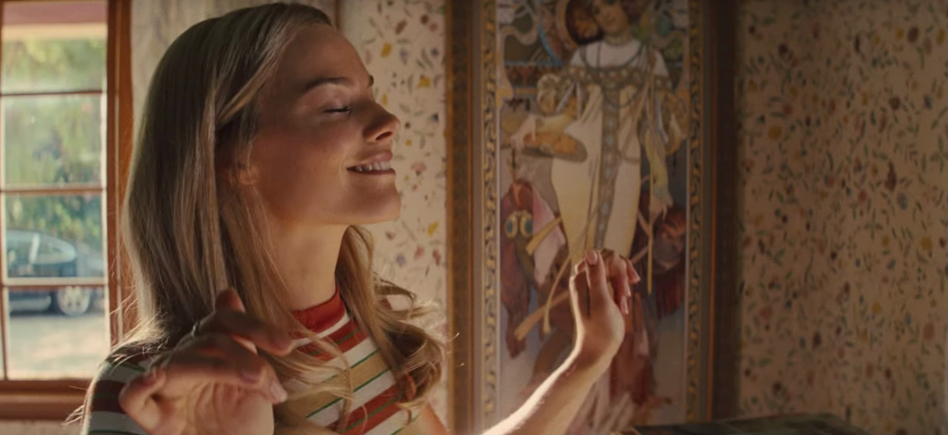 For someone like my girlfriend, who grew up in France, far away from the bubble of Hollywood-centric culture, everything I just stated was entirely absent. Robbie's inclusion seemed like nothing more than fruitless eye candy. The ending wasn't cathartic. It was confusing. Violent without reason.
If only she would have known… But she didn't. For her, it wasn't a great movie. It was one of the most disappointing failures of the year.
For me, it's Top Ten – hell, Top Five – and possibly even my number one movie of 2019.
With the exception of four-quadrant films, not every movie is made for everyone. That's how we get some of the most interesting works. Hereditary is an incredible movie, but there are many people who will never see it simply because they don't watch movies to be scared. That's perfectly fine. Why watch a movie if you're going to hate the experience? People like myself, and I suspect many of you reading this, might be eager to watch a challenging film, but for many people, watching a movie is just about having some simple fun.
That brings us back to Once Upon a Time in Hollywood and the questions it evokes. Does a movie need to connect with everyone to be considered a great film? Is there a point where a movie has an obligation to appeal to a broad audience? Or is this more about the film suffering from the unignorable flaw of its audience needing to know information not present in the film to truly grasp it? Would this not even be an issue if Once Upon a Time in Hollywood was just some small, independent film whose reach didn't extend past its niche? Probably not.
If you're not in on the joke, who do you get mad at? Yourself or the filmmaker?
Can we only truly judge a film in terms of who it was made for, not caring about the opinion of those whom it was not?
If film making is a battle between creator and viewer, Once Upon a Time in Hollywood seemingly breaks the rules of engagement, but it's not as if Tarantino hasn't broken the rules before. It's what he does. And it might be what I love most about his newest film.