I'm so over Predator and Terminator movies.
Of course, I'm also full of shit. I'm not going to pretend like I'm not there opening weekend for every new Terminator and Predator movie, but I have stopped expecting them to be any good. Fucking hell. Even the combination of Shane Black and Olivia Munn couldn't make The Predator work (the fact that Black cast a convicted pedophile in it didn't help either, not that it affected my viewing. I just think it's really fucking funny to mention for some reason).
The Terminator franchise has had the same problems as Predator. There hasn't been a good one since Judgement Day. In that way, Predator and Terminator are kindred spirits. For the record, here are the official rankings:
TERMINATOR
1 (tied). Terminator/Terminator 2: Judgement Day
Everything else: garbage
PREDATOR
1. Predator
2. Predator 2
Everything else: garbage
Both of these franchises have the same big problem: their obsession with bigger, badder, more-CGed bad guys. Every Terminator movie has some new model of Terminator with a new power desperately trying to outdo the previous. That worked to terrifying effect with T-1000, but past that, not so much. In the new Terminator movie, Dark Fate, it's not a T800. It's not a liquid metal Terminator. It's not a nano-bot John Connor Terminator either. It's a Terminator who can separate and become two Terminators. Wow. Scary… And it's up against a new, good Terminator! Plus Sarah Connor! All of that won't amount to much more than a bunch of nonsensical CG action, not heightened drama or suspense (no, I haven't seen it. I'm just being a bitch).
Predator has seen a similar trend. We can ignore the AVP movies since they practically glow with radioactive badness. Nimrod Antal's 2010 Predators asks the question, "What if there were more predators?" And the most recent Shane Black movie, The Predator, asks the question, "what if there was a BIGGER predator?" Just like our friend, the Terminator series, this seems to just amount to more CG nonsense, and very little drama or suspense.
That's why I plead with the series to go back to their roots.
Make Terminator and Predator Horror Again.
That's where the heart of the series lies. Even Predator 2 and Terminator 2 have horror DNA in them, and at the very least, are just great movies regardless. We don't want to see a bigger, badder bad guy. We want to see an unlikely protagonist take on an insurmountable foe, and guess what…
An alien bred for hunting  = insurmountable enough.
A man-hunting robot = insurmountable enough.
Let's take a look at the first two Terminator and Predator movies.
Terminator
Protagonist: a waitress and a normal guy who traveled back in time. Neither of them can ask for help without sounding crazy.
Bad guy: Killer robot.
Terminator 2
Protagonist: a kid and his robot.
Bad guy: Killer robot who can imitate anyone.
Predator
Protagonist: Bad ass soldiers.
Bad guy: an alien who eats bad ass soldiers for breakfast.
Predator 2
Protagonist: A hardened detective.
Bad guy: an alien who eats hardened detectives for breakfast.
Now let's jump ahead to the most current iterations of these franchises!
The Predator
Protagonist: bad ass soldiers
Bad guy: An extra large predator, plus other predators, plus demon dogs, but the other predators and demon dogs sort of work together with the bad ass soldiers.
Terminator: Dark fate (Haven't seen it yet, so yes I am talking out of my ass)
Protagonist: a bad ass female Terminator, Sarah Connor, a little girl
Bad guy: a Terminator who turns into two Terminators.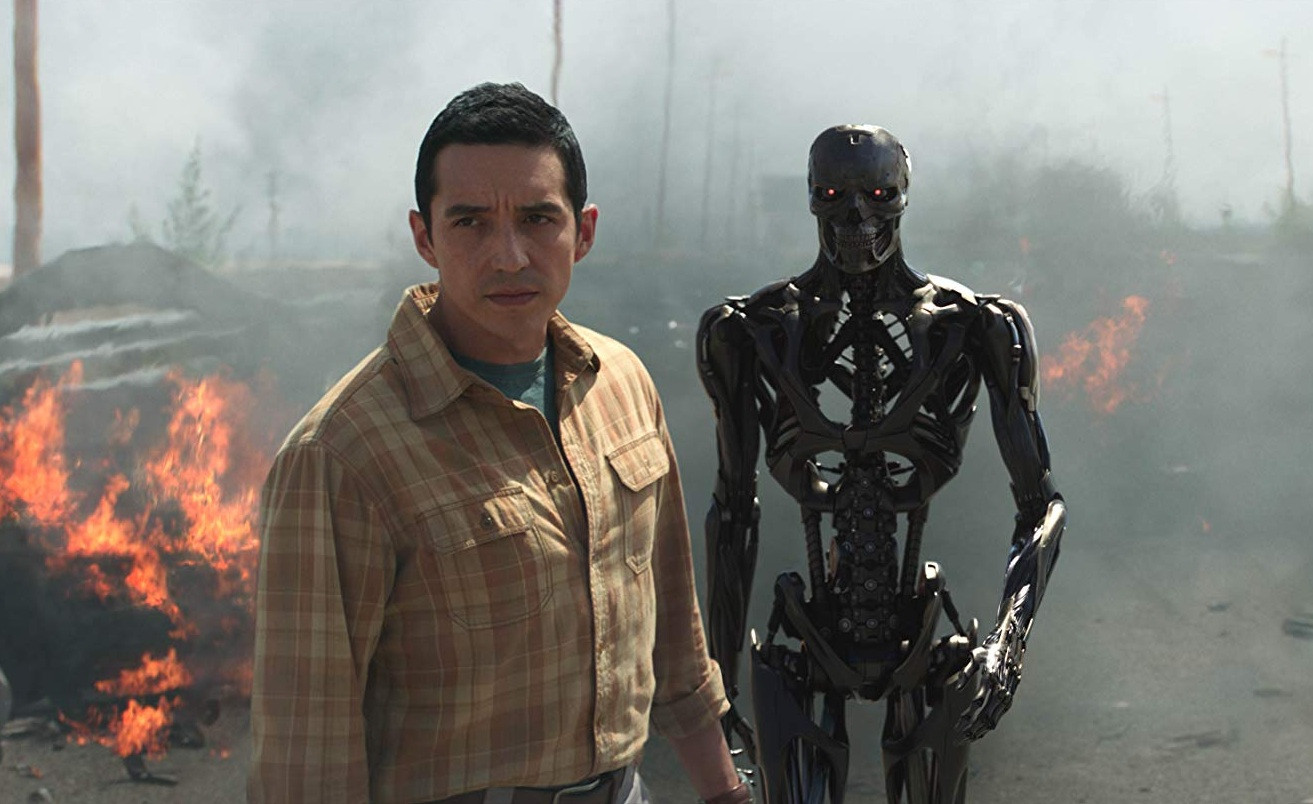 Don't you see the problem just by reading that? It's just shit piled on top of shit. Why don't these movies connect with fans and audiences? They actively disregard the soul of the series and instead chase the mumbo-jumbo. The soul is horror. The mumbo jumbo is the weapons, the action, and the lore.
Instead, give me this:
Predator: New Blood (working title. Might also be called Child Predator)
Protagonist: an 8-year-old.
Bad guy: A predator.
Sure, you'd have to figure out why the Predator is going after a kid, but after that, you're off to the races. Make it a kid with no allies. No one to turn to. Make the kid have to figure out how to defeat the predator using his/her smarts. Make it a horror film.
Terminator: Orphan Maker (working title. Might also be called Terminator: Child Predator)
Protagonist: an 8-year-old
Bad guy: a killer robot.
OK, so, yeah this is the same idea as my Predator movie, but no one said I was original. Again, give the kid no allies. Give the adults an active reason not to help or believe the kid. Let the kid figure it out. MAKE IT A HORROR FILM!
It doesn't have to be an 8-year-old kid, but you get the idea.
The Terminator/Predator hunting a baby.
Terminator/Predator hunting someone in the desert – make the environment just as unforgiving as the bad guy.
Trap the protagonist inside of an insane asylum or prison.
The point is that the Predator and Terminator are enough. They don't need to get bigger, and we sure as hell don't need to give the protagonist powerful allies. Our protagonists situation just needs to get worse.